Wladislaw Spiridion Kliszczewski
(26 Dec 1819 – 17 Feb 1891)
Wladislaw was born in Poland in 1819 to a family of some nobility.
This was a turbulent time is Poland's history, with the major powers dividing and partitioning Poland almost at will. Resentment built up and led to the November uprising of 1830. The Poles were ultimately defeated by the Russians and many Pole fled abroad.
When the Russians started conscripting Poles over the age of 12 into the military, Wladislaw took the name of his younger dead brother, and eventually managed to escape after being given refuge by a priest in Krakow.
After many adventures he arrived in Hull in 1837, and then walked all the way to London, where he was taken in by a fellow Pole. This was an act of kindness that he would never forget, and he would henceforth always help a fellow Pole.
Wladislaw trained as a jeweller and by 1856 had established himself in Duke St, Cardiff where he quickly became one of the town's leading jewellers and clockmakers.
He traded under his adopted name 'Spirdion' at 28 Duke Street, one of the premises that backed onto the castle walls in Duke Street. He also often used the name as his family name - maybe because it was easier to pronounce !
His clocks, pocket watches, and jewellery are still sought after, regularly appearing in auction catalogues. He received many local commissions - commemorative medals, keys and trowels for ceremonial openings - a gold key was designed for the opening of Roath Park junior school.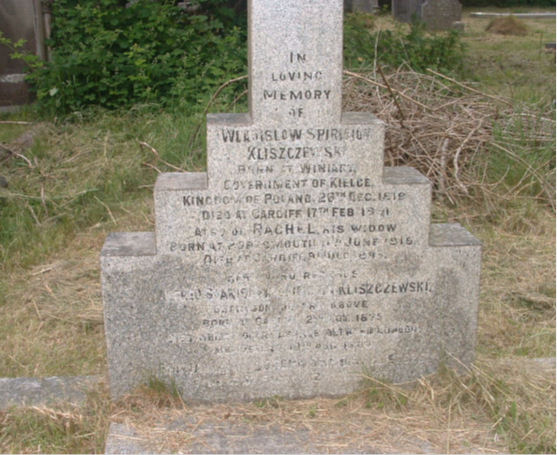 His name is on the clock of the old St David's hospital, but perhaps his biggest contribution to the Cardiff was the design and manufacture of the Mayoress's chain, commissioned to coincide with the diamond jubilee of Queen Victoria.
This alone would have been sufficient to note his final resting place, but there's more ....
In the early 1880's he took under his wings a destitute fellow Pole, with no command of English, who had been brought to him by the police because of his foreign looks and aimless wanderings. Like Wladislaw, Andrzej Komorowski, had fled Poland to escape military service, and had endured an arduous trek across Europe. Wladislaw gave Andrzej some clothes, a pound note, found him a job on a ship and sent him on his way.
In 1885 Andrzei met another Polish sailor, Joseph Korzeniowski , in America, and when he learned that the latter was bound for Cardiff, and remembering the debt that he owed to the Cardiff jeweller, asked Joseph to call in on Wladislaw.
The meeting duly took place, stating a lifelong friendship between Wladislaw and the man who would become known as Joseph Conrad. Conrad would make three visits to the Kliszczewski's, staying at their home at 78 Cathedral Rd, and over Christmas 1896 completed one of his books there.
Their friendship is reflected in the correspondence between the two, which is extremely sought after by Conrad fans - Wladislaw was the only Pole in Britain that Conrad corresponded with.
And a signed copy of Lord Jim, dedicated to Wladislaw was sold at action for £2500 ...in 1991.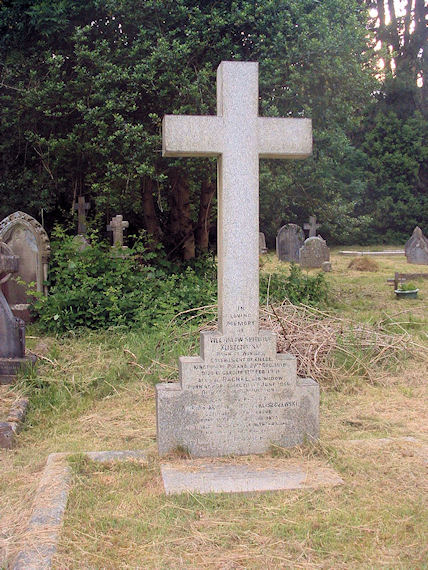 SOURCE: Gordon Hindess - The Mid-Summer Heritage Walk