Dr Alfred Sheen (1839-1906)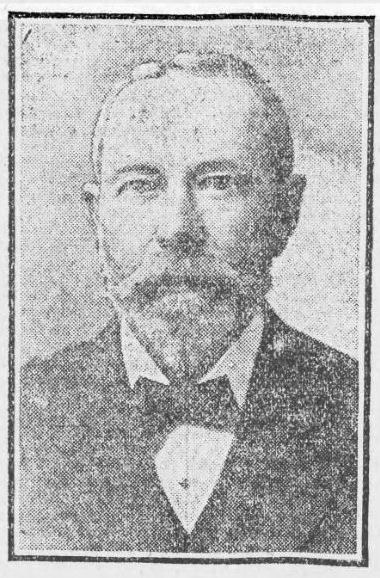 OBITUARY
We regret announce the death, which took place on Sunday morning, of Dr. Alfred Sheen, aged 67, at his residence. Halswell House, Newport-road, Cardiff. Deceased, who was born at Leicester in 1839, had been in failing health for some time, but it was not until he was induced to undergo a medical examination about a month ago that he realised the seriousness of the internal complaint from which he was suffering. Even then, such was his fortitude, he attended to his professional duties, paying a visit to Cardiff Workhouse, as visiting medical officer. Dr. Sheen received his early training at Hurstpierpoint and the Madras Medical College. He completed his professional course at Guy's Hospital, London, and in 1869 became M.D. of St. Andrew's University. Later he obtained the diploma of M.R.C.S. (Eng.) and the D.P.H. of Cambridge. In 1864 Dr. Sheen was appointed house surgeon to Cardiff Infirmary. hon. Surgeon in 1871 and subsequently consulting surgeon, a position he held to the last. He did excellent work tor the Infirmary apart from his professional services. As chairman of the Building Committee he took an active part in inducing the late Marquis of Bute to give the site on which the Infirmary now stands ; he originated the annual ball in aid of the Infirmary and suggested the Infirmary Sunday movement. In 1870 he was appointed visiting medical officer of Cardiff Workhouse and Ely Schools. He published a work (which at the time had a wide circulation) entitled " The Workhouse and its Medical Officer," and he took an active part in initiating the outdoor treatment of consumption, he was one of the founders of the Cardiff Medical Society in 1870 ; treasurer of the local branch of the Queen Victoria Jubilee Nurses ; a member of the Council of Cardiff University College, &c. In 1884 Dr. Sheen was elected president of the South Wales and Monmouth shire Branch of the British Medical Association, of which he was for some time also one of the hon. secs.), and as a compliment to him the annual meeting of the association was held in Cardiff that year. Deceased, who was highly esteemed by his professional brethren, and by those with whom he was intimately acquainted, leaves a widow and 11 children one of whom is Dr. W. Sheen, St. Andrew's-crescent, Cardiff. His practice passes to his partner Dr. F. W. S. Davies.
Amid many manifestations of sorrow and regret the mortal remains of Dr. Alfred Sheen were on Wednesday laid to rest in the Cardiff Cemetery. The body was removed early in the morning from the house in Newport-road to St. German's Church, where an early service of a private nature was attended by the members of the family only. At 11.50 a public service was held at St. German's, at which the Rev. R. J. Ives officiated. There was a very large attendance. After a brief but impressive service the cortege proceeded to the cemetery, where there was again a largo gathering. The chief mourners were Mr William Sheen. Mr Charles C. Sheen. Mr K. Arthur Sheen. Mr F. A. Sheen, and Mr H. LI. Sheen (sons) Mr Gordon Cory (son-in-law). Mr Bertram Barton, and Dr F W. S. Davies. Others present either at the church or graveside were the Lord Mayor of Cardiff. Kev. J. K. Buckley. Dr. W. T- Edwards. Dr. C. T. Vachell. The Board of Management of the Cardiff Infirmary was represented by Major-General Lee (chairman), Colonel E. M. Bruce-Vaughan, and Mr Leonard Rea (secretary). There were also present Mr Richard Cory, Councillor F. J. Beavan. Dr. Herbert Vachell, the Rev. A. Henderson, the Rev. W. E. Winks, the Rev. David Davies, Dr. II. G. G. Cook, Dr. Prichard. Dr. Horder. Mr T. U. Stephens. Messrs George David, T. H. Thomas, E. B. Recce, David Herbert. C. M. Herbert, N. M. Ingledew. Rev. D. Weatherall. Rev. J. Williams, Rev. C. A. Empson, Dr. F. W. Evans, Dr. K. Maclean, Mr Sankey, Dr. Cyril Lewis, Mr Lewis Williams Dr Arthur, Dr. J. D. Williams, Dr. .T..I. K. Biggs, Dr. Morgan Williams, Dr. William Campbell, Dr. B. Tenison Collins. Mr If. Stephenson, and Mr Arthur J. Harries. At the graveside the Rev. Canon Beck, assisted by the Rev. C. A. L. Senior, officiated. The coffin was covered with a number of beautiful floral tributes, including wreaths from the Cardiff Infirmary, Cardiff Guardians, medical staff of the Infirmary, staff of the Nurses' Institute, and the Cardiff branch of the Queen Victoria Jubilee Nurses' Institute.
The funeral arrangements were all carried out most satisfactorily by Mr Augustine Stone, Working-street.
THE CARDIFF TIMES 22 December 1906
Source : Welsh Papers Online