Carrie Gilmore (-1907)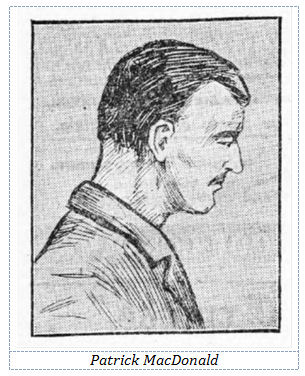 Patrick MacDonald alias James MacDonald had met Frank Albert Mitchell in Bristol for the first time and the two decided to travel by rail to Cardiff. After arriving they sought out lodgings in Butetown but had failed to secure a room. Mitchell decided to look for accommodation in a bed on one of the ships lying at anchor in the Docks, but MacDonald needed futher entainment.. So the two friends parted.
Patrick met up with Carrie Gilmore, aged about 30, originally from Llanelly but now residing in Mary Ann Street. When last seen she was "solid and sober". However she was a firey character. She had been married to her first husband Fred Dyer who was resolved to reform her. He had failed in his task and now lived in Barry. Carrie had subsequently married Patsy Gilmore, but he too had left her to move back in with his parents in Neath.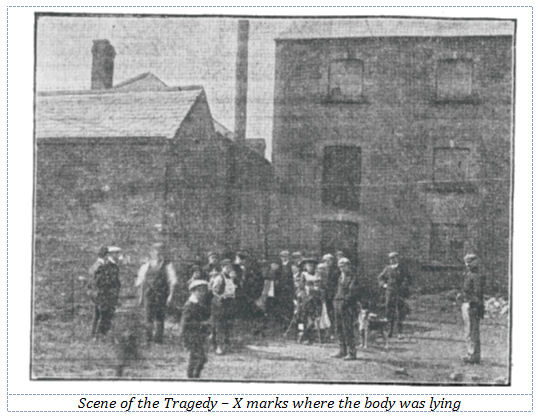 A policeman had been routinely performing his round when he found a body on open ground on West Canal Wharf close to the South Wales Motor Garage premises. The body had disarranged clothing and was covered in blood. She had been killed by a combination of having her throat cut, slashed from ear to ear, and being stabbed with a sailor's knife.
There were reports of a man in a Barry pub proclaiming " This is the knife, I done it with". Apparently Patrick walked from Barry, through the fields, to Cowbridge police station and handed himself in.
Patrick was a 25 year old fireman from the steamship "Larne", from Cumberland, Yorkshire. His parents from Radcliffe in Manchester. He had enlisted in the army and fought in the South African War with the Yorkshire regiment, but had deserted only to later join the Navy. Subsequently again deserting he was caught and given a 4 year sentence for wounding his father. Here it was necessary to restrain him in a straight-jacket and imprison him in a padded cell in Parkhurst prison.
On the night in question, it was determined at Court that MacDonald had been drinking with Carrie in Butetown when the two started arguing. A knife was brandished and the murder had taken place.
MacDonald who showed no emotion and looked disinterested during the trial was declared insane and detained to an Asylum.