George C Gibson (1896-1989)
George C Gibson was the nephew of the Welsh ship owner William James Tatem (1868–1942). Tatem was born at Appledore, North Devon, ran away to sea, suffered shipwreck and yellow fever before settling down in Cardiff in 1886 as a clerk with the tramp steamer owners Anning Bros. By 1897 he had sufficient funds to set up in business on his own and order the tramp steamer Lady Lewis in the name of the Lady Lewis Steamship Co. Ltd. Tatem's business prospered; by 1900 he had 6 steamers and in 1903 there were 13 ships in his fleet. He was killed by a bomb in 1943 and George Gibson took over the business. It still exists today.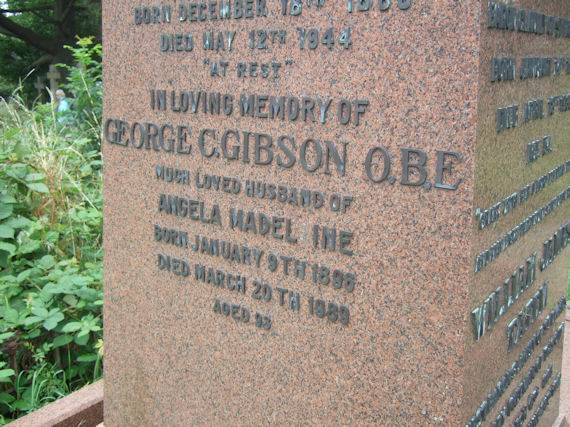 The GC Gibson Charitable trust was established in 1968 by George Gibson by a grant of shares in his shipping business, based in Cardiff, called Atlantic Shipping. The fund today is worth £12 million and invests in quoted equities aiming to grow its capital and yet provide a income which is paid out annually in small grants to around 200 charities. Support is mainly for small and medium sized charities operating in the UK. The trustees are the grandchildren of George. All engage closely with charity. Funding is often provided for many years and the trustees put no restrictions on expenditure. Each year a few appeals are supported and new charities introduced.
Source: The GC Gibson Charitable trust
Appledore Lifeboats
Appledore Lifeboat station, is an RNLI funded Lifeboat station. Situated in North Devon Appledore is a small and bustling fishing village at the mouth of the rivers Taw and Torridge The Appledore Bar is reputed to be the second most dangerous Bar in the British Isles. In the early 1800's, before the Lifeboat Station was established, the men of Appledore were involved in many brave rescues. The current lifeboat on Station is the Tyne Class All Weather Lifeboat,the "GEORGE GIBSON", a gift from the late George Gibson OBE, through the Gibson Charitable Trust.
Source: Appledore Lifeboats