James Bradshaw S1175 (1828-1908)
Haulier. Private of the 68th Light Infantry, died 3rd April 1908 aged 80. Resided at 32 Radnor Road, Canton. Served in the Crimea and Maori Campaigns. Obtained 4 bars for Alma, Balaclava, Inkerman and Sevastopol. Possessed Turkish Crimean medal and New Zealand Campaign medal.
The New Zealand Medal was a campaign medal awarded to Imperial and Colonial troops in the New Zealand Wars of 1845-47 (and for 1848) and 1860-66. The New Zealand Wars were previously known as the Maori Wars, Anglo-Maori Wars or Land Wars. The medal was authorised in 1869.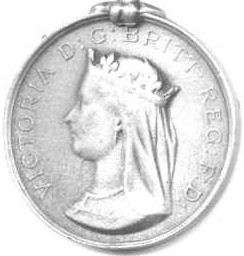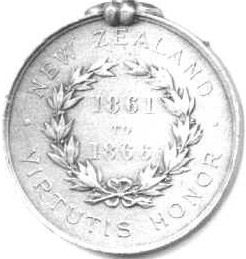 The Turkish Crimean War Medal is a campaign medal issued by Sultan Abdülmecid I of the Ottoman Empire to allied military personnel involved in the Crimean War of 1854-56. There are three different issues of this medal for those issued to British, French, or Sardinian personnel. The medal was designed by James Robertson.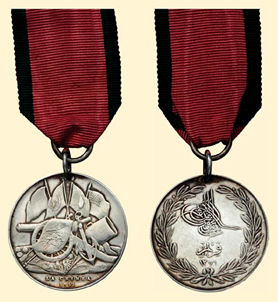 Source: Evening Express 7th April 1908 (Welsh Papers Online)
Photo: John Farnhill