Patrick William Carey (1850-1910)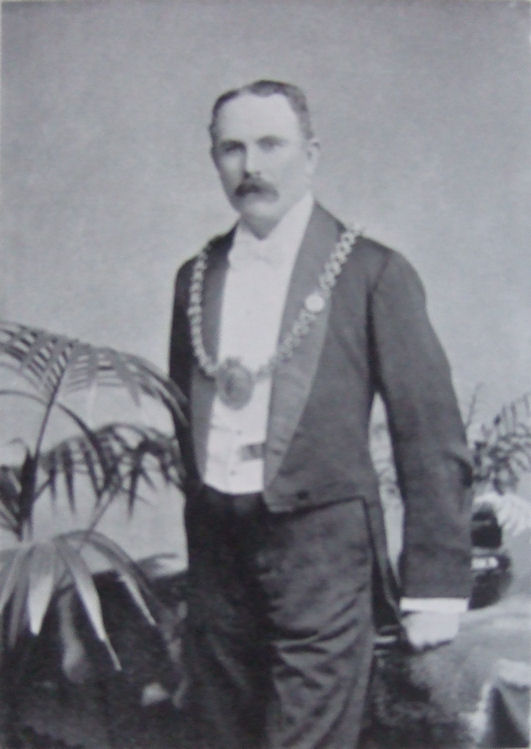 Carey, Patrick William. J.P. and Alderman of the Borough of Cardiff, was born at Shanbally, near Cashel, County Tipperary, in May, 1850. His father, Mr, William Carey, was a farmer there, In early life Mr. W. Carey came to reside at Cardiff, and young Patrick William was educated at St. Davids Roman Catholic School, Cardiff, and subsequently his education was superintended by the Roman Catholic Clergy of the parish. When a young man he was appointed Vice-Consul at Cardiff for the United States of America,, a position which he held for some years, and subsequently he commenced business as a Wine and Spirit Merchant. He has for years taken an active part in municipal affairs, and was elected a member. of the Cardiff Corporation at the November election, 1880, in 1886 was elected Alderman, and in 1894 filled the office of Mayor with credit to himself and to the entire satisfaction of the ratepayers This was the first occasion on which an Irish Roman Catholic had been called upon to fill the position of chief magistrate for Cardiff. He was also, in the same year appointed by the Lord Chancellor a Borough Magistrate. In May, 1896, he was presented by the inhabitants of Cardiff with a magnificent service of silver plate, as a recognition of some of the services he had rendered to the town while Mayor of Cardiff in 1894-5. The presentation was made by Lord Windsor, the then Mayor of Cardiff.
Source : Comtemporary Portraits 1896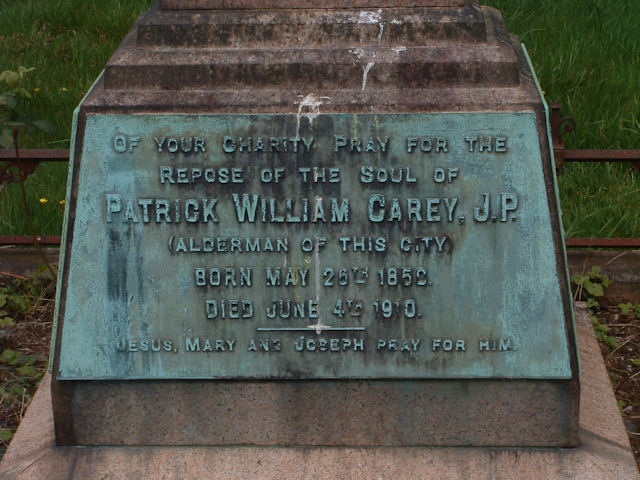 Of your charity pray for the repose of the Soul of PATRICK WILLIAM CAREY JP
(Alderman of this City)
Born May 26th 1850
Died June 4th 1910
Jesus, Mary and Joseph pray for him.