HOME
Welcome to the Friends of Cathays Cemetery.
Help us to be the world's favourite Green Flag Award park by voting for Cathays Cemetery in the People's Choice Awards 2020
FACEBOOK page now available on The Friends of Cathays Cemetery Facebook
** NEW ** FIND YOUR RELATIVES BURIED IN CATHAYS CEMEMTERY
A Work in Progress - This index lists over 12,000 individuals transcribed to date (out of an estimated 250,000 individuals interred), in Surname order.
The Friends of Cathays Cemetery was founded in late 2006, and comprises members from all walks of life and interests, who are all committed to protecting and developing Cathays Cemetery for the future. It became a registered charity in 2010 with the following aims: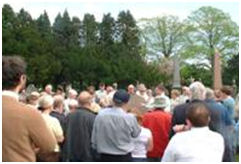 · To promote the conservation and protection of the infrastructure, monuments & buildings of Cathays Cemetery for the public benefit
· Likewise to promote the conservation and protection of the flora & fauna in the Cemetery
· To advance the education of the public in the history and heritage of the Cemetery
· To promote its importance as a conservation area and use as an educational resource.
We also seek to work with Cardiff Council and to promote the Cemetery as a haven for reflection and remembrance.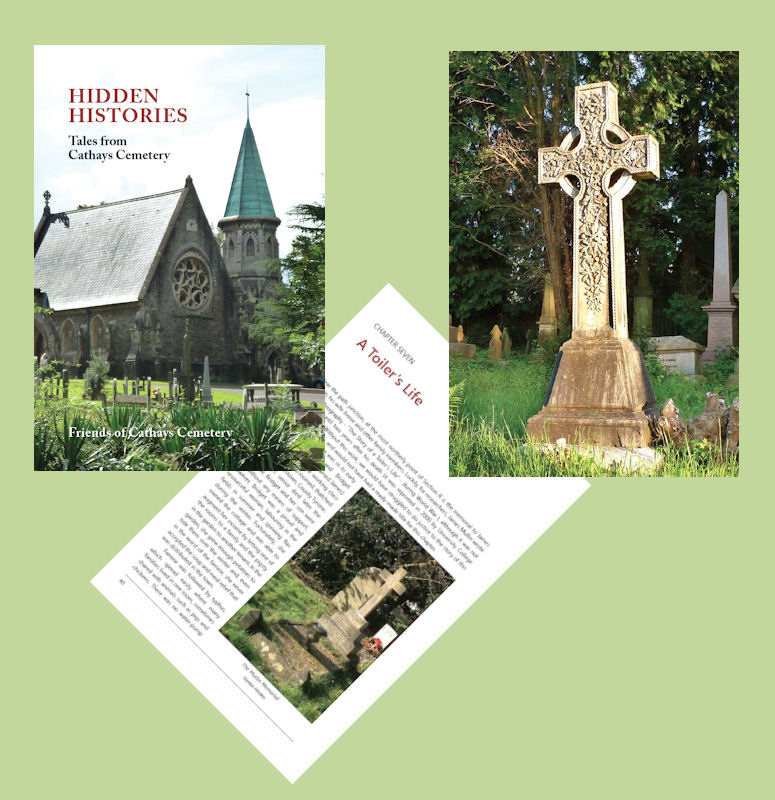 The Brand New 96-page book written by the Friends entitled 'Hidden Histories - Tales from Cathays Cemetery' is now available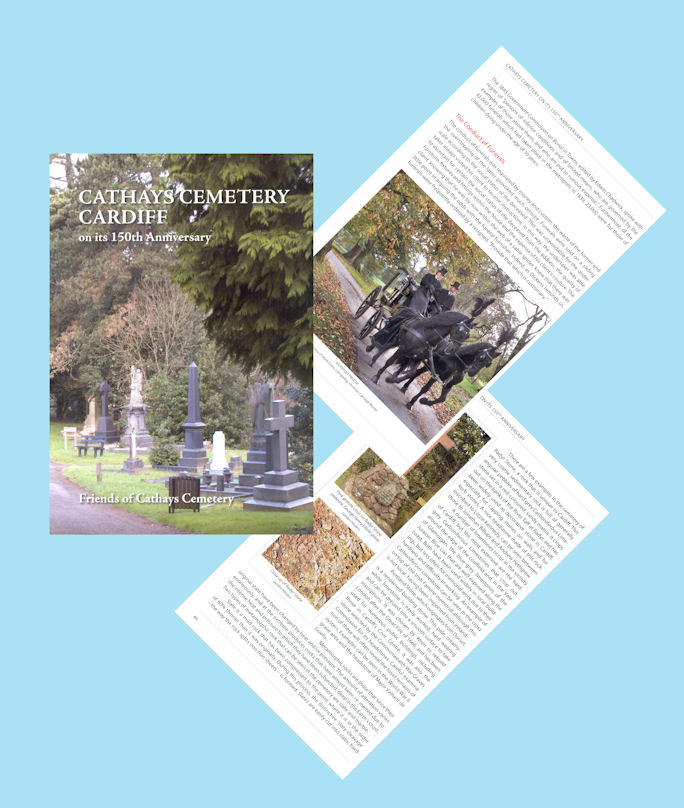 Meanwhile our 100-page Softcover book written for the 150th Anniversary of the Cemetery in 2009 is still available at:
Walks, Talks and Activities at the Cemetery or can be purchased direct from Thornhill Bereavement Services Office.
Both books are also available by Post (in the UK) by sending your name & address and a cheque for £13 for the new book 'Hidden Histories' or £8 for the150th Anniversary Book (both include Postage & Packaging) to:-
Friends of Cathays Cemetery c/o Bereavement Services Thornhill Cemetery Rhiwbina CARDIFF CF14 9UA
Cheques should be made payable to "Friends of Cathays Cemetery".

All overseas orders please email us for costing.
Registered Charity Nº 1138931