CHAPELS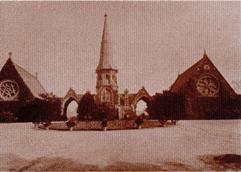 The two Protestant Chapels c1900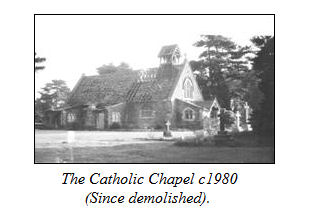 The Catholic Chapel c1980
The chapels in Cathays Cemetery represent the biggest challenge to the Friends of Cathays Cemetery.
Originally there were three chapels in the cemetery. One was for the Episcopalian denominations, one for Non-conformists and a Catholic one which was built some time later.
The two earlier chapels stand next to each other, each with its own portico to receive the hearse. Following the funeral, the cortege would leave to the area of the cemetery set aside for the different persuasions.
The Catholic chapel was located in the Catholic part of the cemetery. It was demolished for safety reasons more than a decade ago.
Over the past twenty years or so the two remaining chapels have also fallen into a state of disrepair, and were cordoned off for safety reasons until 2009 when the roofs were repaired & restored inside and out.
And it's these two chapels that the Friends wish to see fully restored. The task though is immense.
As well as raising the necessary funds - and we can only guess at the amount required, thought to be well in excess of a million pounds — there are many other aspects of the project we need to consider.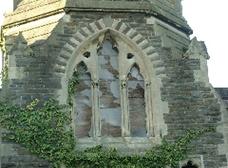 State of the Bell Tower 2007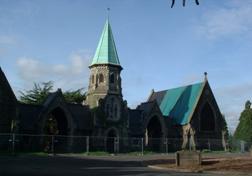 Renovation of the Chapels
The use to which the chapels will be put, once renovated, is one such issue. They will need to be self-financing, but given the low numbers of funerals, it is unlikely that they can revert solely to their former use. Suggestions for other uses include:
· Local and Family History Centre
· Leasing to appropriate private companies such as funeral directors / monumental masons
· Exhibition Space
· A training / meeting centre (for business hire)