FLORA & FAUNA
In recent years cemeteries in towns and cities have been rediscovered as places to visit and their importance as wildlife habitats is increasingly recognised.
| | |
| --- | --- |
| | |
| Wild Flowers | Magnolia Blossom |
The trees and shrubs provide food and shelter for a wide range of birds, mammals and insects. In addition mature trees absorb both air and noise pollution.
Cardiff Council have established a 'Tree Trail' around the cemetery to highlight the many deciduous and evergreen varieties of three which provide arange of colours throughout the year.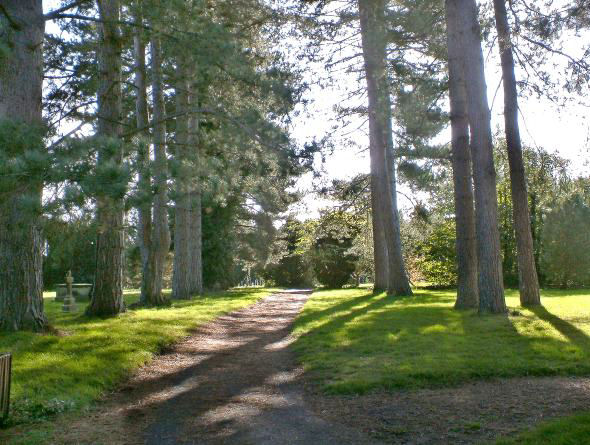 Some areas of the cemetery have been designated Conservation Areas. Thismeans that instead of cutting the grass during the summer months, it is allowed to grow, thus encouraging native flora and fauna.
A safe habitat is thus provided for insects and slowworms which are often killed by strimming machines.
These areas are not neglected, but are mown once a year at the end of autumn.
Songbirds benefit too from the longer grass as a habitat and seed heads provide a much needed food source.
Cathays Cemetery is also home to a number of butterflies, moths, fungi and lichen
Cardiff County Council has designated the cemetery a Site of Importance for Nature Conservation, or SINC. See fcc newsletter 3 pg3
Since 2009 the cemetery has also held the Green Flag Award. See fcc newsletter 2 pg2